Cronos and AWS collaborate to expand services in the Benelux region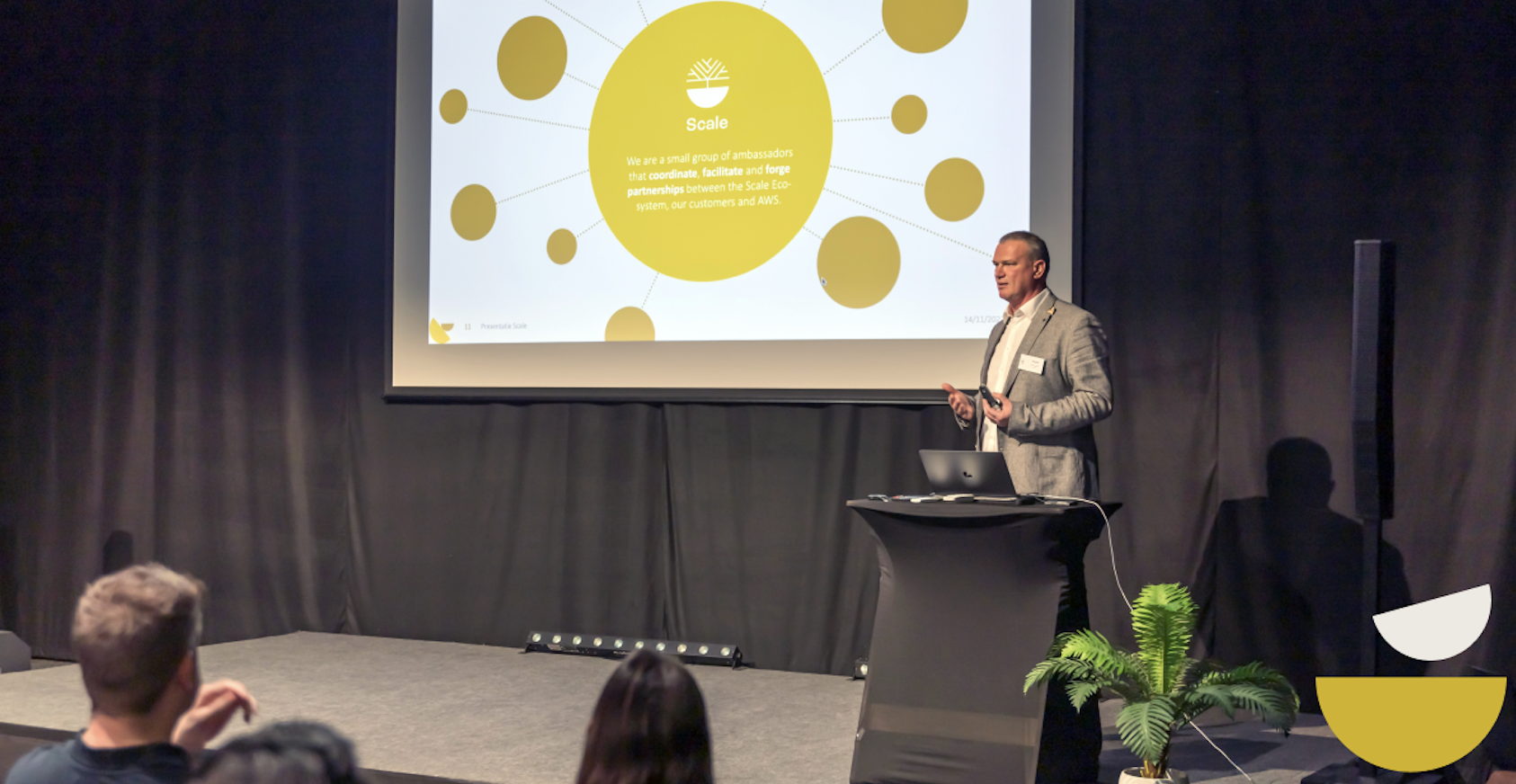 Kontich, Belgium, May 19, 2023 – De Cronos Groep (Cronos Group) one of the largest IT professional services providers in the Benelux region, and Amazon Web Services (AWS), announce the signing of a new strategic collaboration agreement (SCA). This four-year SCA aims to accelerate the adoption of AWS services for customers in the Benelux region with a focus on six foundational pillars: cloud migrations, SAP on AWS, data and analytics, artificial intelligence, machine learning, and Internet of Things (IoT).
"This agreement takes our relationship with AWS to the next level, and will serve as a key growth driver for Cronos Group's business over the next four years," said Dirk Deroost, co-founder of the Cronos Group. "By consolidating our internal AWS-specific capabilities and go-to-market strategy, we aim to positively impact our customers' businesses utilizing our one-stop-shop offering for AWS services."
Cronos Group and AWS already have an existing business relationship, and plan to deepen it by setting up an AWS Cloud Center of Excellence, named Scale, within the Cronos Group. Scale will incubate 16 existing companies within the group and potential new ones, focused on promoting the adoption of AWS services to address customers' increasingly demanding business and technology requirements.
Using AWS, enterprises in the Benelux region can innovate faster by reducing their costs and speeding up their time-to-market. More than 80% of companies listed on the Amsterdam Exchange index (a stock market index composed of Dutch companies), are using AWS to speed up their time-to-market, lower their costs and support their businesses globally. The joint customers of Cronos Group and AWS will be positioned to benefit from increased innovation, reduced costs, faster value-to-market, and the application of the latest AWS technologies to their businesses.
Veolia Group, a leading company specialized in water, waste and energy management solutions globally, has engaged Cronos Group to adopt AWS services for its (Veolia Group's) offerings in the Benelux region. This has helped Veolia increase deployment velocity and drive innovation for its Benelux customers. "We have been cooperating with the Cronos Group as our trusted advisor for our IT and cloud requirements for 4 years and have had an excellent working relationship utilizing their consultancy services and technology expertise. We are happy to learn of the new strategic collaboration agreement between Cronos Group and AWS, which will provide us with even more capabilities to derive meaningful business insights" said Jan Goormans, Cloud and Datacenter Manager at Veolia Group.
"We are excited to announce this collaboration with the Cronos Group, who shares the AWS day-1 culture through their entrepreneurial values. Over more than 30 years, the Cronos Group has built a proven track record in providing IT consulting and professional services to our mutual customers in the Benelux region." said Marielle Lindgren, director Benelux and Nordics at AWS. "AWS will work with Cronos to build a Cloud Center of Excellence which will incubate existing and new ventures within the Cronos Group, focusing on AWS. The collaboration aims to solidify Cronos Group's Scale knowledge and expertise in solving customers pain points, using AWS."
A growth plan has been set forth by both parties, building on the Cronos Group's existing footprint through its 45+ offices in the Benelux region and its capabilities in IT consulting services. The Cronos Group's international expansion is a second motor for growth. Setting up a Cronos Group entrepreneurial eco-system in the Nordics, a mature cloud market, will serve as a key driver to sustain the growth plan.
About the Cronos Group
Founded in 1991, The Cronos Group has evolved from a one-man business to a large group of companies with 9000+ employees. The group was originally founded by and for technology people for the express purpose of helping those people grow as far as their ambitions reached, even if that meant starting for themselves. Today, it is one of the largest IT professional services provider in the Belgium. The group is privately owned with $1 Billion + in turnover, offering and covering services all over the IT-stack.